Project delivery expertise from initiation of ideas to project completion.
Planning a project, programme, festival, pop-up exhibition or event? We can work with you to define, research, plan and deliver innovative, creative and fun cultural activity.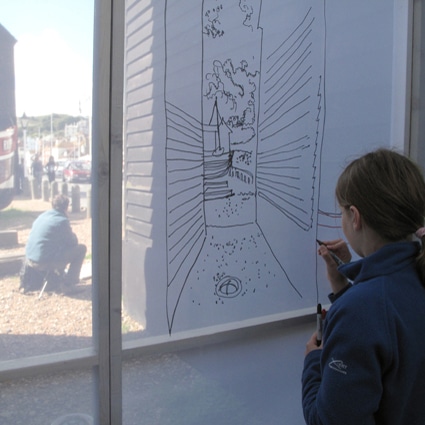 Our practice is rooted in extensive experience of project management and delivery across the cultural sector. Whether your projects are one-off or part of an on-going programme of work, we can make sure that you meet your project ambitions and results in creative and effective delivery.
Our Services include
Developing and delivering activity that uses creative mediums to explore and engage with built and intangible heritage.
Undertaking outreach activity to identify and reach new audiences to engage with cultural delivery.
Creating informal and formal learning resources for young people and adults.
Executing & managing the delivery of professional outputs including: events, resources and exhibitions.
Supporting individuals in project development and creation of project strategies and plans.
Working on large stakeholder projects and brokering relationships with artists, community partners and sector organisations.
Project Delivery Case Studies
Lisa demonstrated a high level of understanding at all stages of the project in both the needs of the museum and its users and of the HLF 'Heritage Grants' Activity Plan process. She used her initiative, kept clear lines of communication, maintained deadlines and was a pleasure to work with. Her final work was of incredibly high quality and I have no hesitation in recommending Lisa for any future learning or education project within a heritage environment
Philip Miles, Museum Manager The Sheringham Museum