From 2019 to 2020 Bright Culture undertook the summative evaluation and review of English Heritage's J.W. Evans – The Jewel of the Jewellery Quarter Project.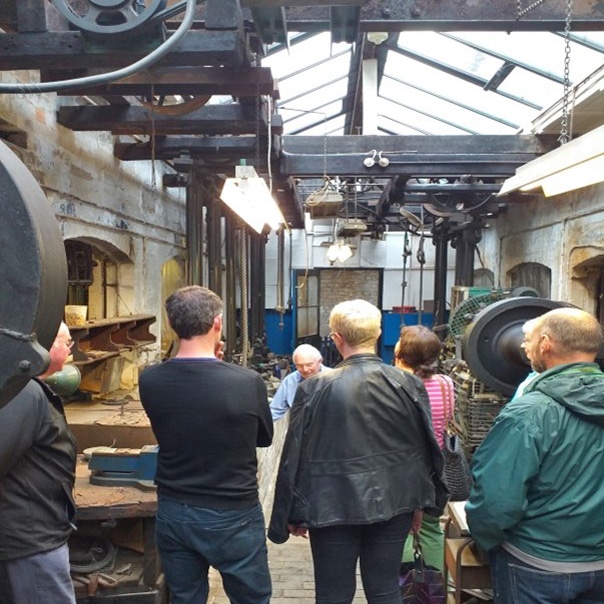 The Jewel of the Jewellery Quarter Project was a 15-month project funded by the National Lottery Heritage Fund and focused on the four Grade II listed houses which make up one of the most complete surviving historic factories in Birmingham's Jewellery Quarter.
The overarching aim of the project was to explore the feasibility of the J.W. Evans site and how it could be enjoyed by a wider range of audiences.
As part of the project, English Heritage required an external evaluator to coordinate and review all the data and information which had been gathered by the internal team throughout the project.
Bright Culture worked to provide a clear overview of the project, the audiences engaged with, project learning, challenges and successes and a series of recommendations and next steps, to support the team and funders.
Lisa provided support to the team with evaluation methodologies and coordinated and analysed the project data, undertaking a series of staff interviews. The final report ensured that the story of the project was told and illustrated through explanation, data, images and infographics.
Working with Bright Culture you can have confidence of so many things – excellent communication, a good working relationship and a high-quality final product. They know exactly what is needed for a thorough and well-researched evaluation report as well as how to produce something which is a valuable document for both reflecting upon a project and putting into practice key learnings. On top of being experts in the field, they are friendly, approachable and highly efficient – we would be keen to work them in the future
Sonia Lahiff, Head of Grants and Trusts English Heritage