Delivery of a series of creative community engagement activities with local audiences, in response to the heritage and stories of Wandsworth and Young's Ram Brewery, the oldest brewery in the country.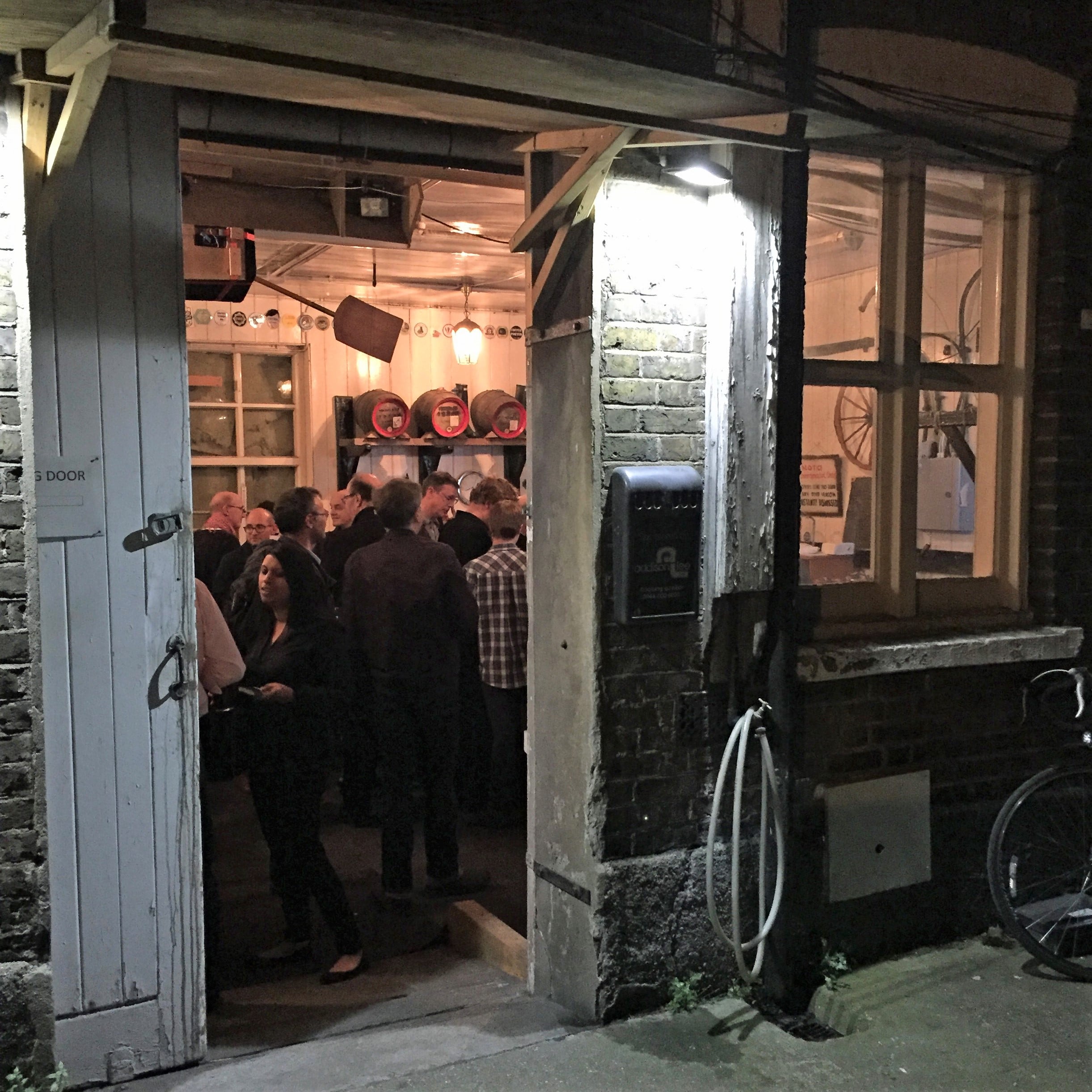 Working with The Brick Box, in 2015-2017, Catherine supported Neville Gabie's work to create a new contemporary restaging of a Ram Brewery dinner, inspired by a historical photograph found in Young's archive of a staff Christmas dinner held in Wandsworth Town Hall in 1948.
Catherine supported Neville in identifying people to invite to The Dinner, who had connections to the site from the past, present and future, including people from the local community,  former Young's employees, builders, developers and future residents. As part of this work, Catherine led the development and delivery of a series of creative community engagement activities with local audiences in response to the site's heritage. The focus of this was to encourage a sense of ownership and pride of the local area's history by sharing and telling different stories via creative commissioning and programming and inviting interest in the Dinner.
This included running an event as part of the British Science Week at the Ram Quarter stables (the only original remaining portion of the brewery), where a micro-brewery continued to run. The evening provided a platform for a series of different beer industry perspectives and an opportunity to build connections with previous employees and local people.
To provide opportunities to collect stories from residents and build connections in a unique and accessible way, Secret Platform Theatre Company were commissioned to deliver Everything Stops for Tea as part of the Wandsworth Fringe. Everything Stops for Tea is a playful light-hearted theatrical experience, shaped in a moment by audiences invited to share stories of living in Wandsworth in exchange for tea, biscuits and some stories of their own. The show is specifically made to be performed in non-theatre spaces, where audiences would stumble across it and was performed in Wandsworth library, outside the Pumphouse gallery and in a local charity shop.
 'I remember, but not recently, the smell of brewing in the town centre. In fact, if the wind was in the right direction (or wrong!), you could smell the hops all the way down in King George's Park. And horses were visible all over the borough, even going up my road. They went to the local fete too. Gentle giants. In fact, if the wind was in the right direction (or wrong) you could smell them all down, King George Park.' A Wandsworth resident sharing her memory of the Ram Brewery.
The final restaged Christmas dinner was held in September 2017,  in the same location in Wandsworth Town Hall. As part of the evening, the same photograph was reconstructed. Neville then turned this into a 3-meter lightbox to be displayed in a new heritage centre, alongside a DVD containing interviews and additional contemporary and historical photos.